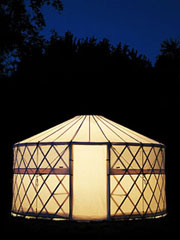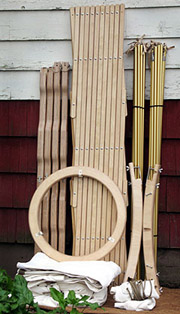 GoYurt redefines the modern yurt by embracing the design and intent of the ancient Mongolian 'ger'. We create unique and inspiring spaces that are:



Truly Portable
We make the most portable and usable yurts available. Our yurts are very easy to setup, transport, pack and store. Our design lets you setup a comfortable, beautiful, living space in about an hour.


Built Green
We are committed to using the best materials for the environment and you. Our yurts are 100% PVC free. We use natural, breathable canvas and non-toxic finishes. Our yurts are built using responsibly harvested wood.


Exceptionally Designed
We have obsessed over the details so you don't have to. The intuitive features in our yurts come from years of design and testing. We hand-craft our shelters to be durable, usable and beautiful spaces that can go anywhere.


Infinitely Versatile
We offer real shelter that can be used for anything you imagine. Whether you want a yurt for weekend trips, extended camping, or for a peaceful backyard retreat, we invite you to experience what our shelters have to offer.


About | Models | Accessories | Our Story | Order